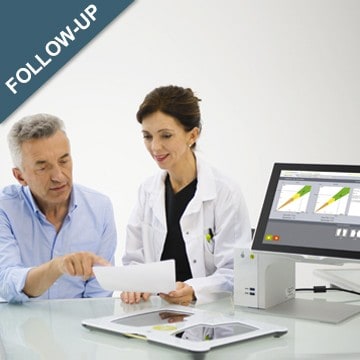 LONGITUDINAL FOLLOW-UP:
SUDOSCAN DEMONSTRATED EFFICACY
IN RESULTS FOLLOW-UP
SUDOSCAN has proven its clinical utility in the follow-up of sudomotor function. In a Finnish study, SUDOSCAN was used to evaluate the effect of physical activity on cardiovascular risk and metabolic diseases.  In patients with the highest level of weekly physical activity (as measured with a pedometer), improvement in sudomotor function – and thus regeneration of small nerve fibers – was the most significant change over 1 year (1).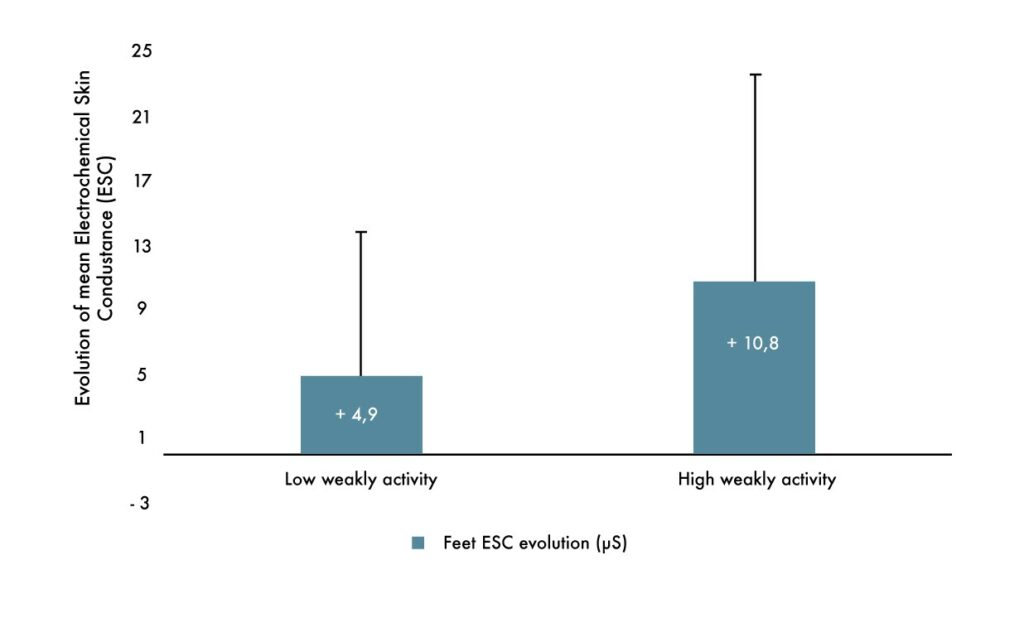 Evolution of SUDOSCAN results among individuals enrolled in a physical activity program for 1 year.
Adapted from (1) – Table 3.
Another study conducted on type 2 diabetic subjects, shows that in bariatric surgery patient population heart rate variability, reflecting cardiac autonomic function, and sudomotor autonomic C-fiber function has been restored over time (2).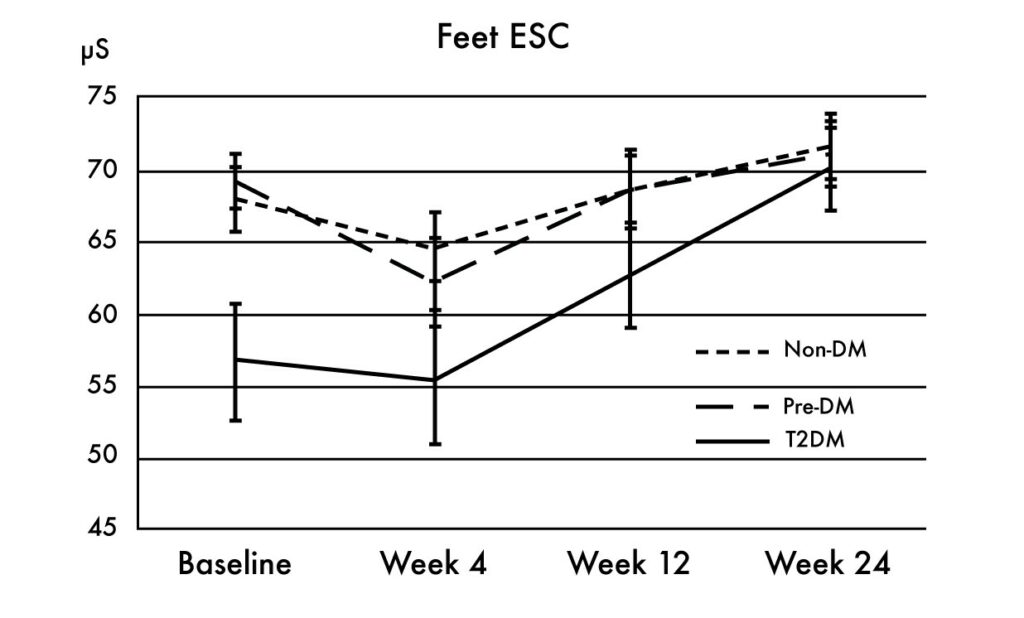 Change in primary endpoints 4, 12 and 24 weeks after bariatric surgery.
DM: diabetes mellitus, T2DM: Type 2 diabetes mellitus
Extracted from (2) – Figure 3.
These studies demonstrate that SUDOSCAN is a rapid, non-invasive, quantitative, and objective diagnostic device to follow-up autonomic neuropathy over time.
References:
(1) A. Raisanen et al (J. Tuomilehto). Sudomotor Function as a Tool for Cardiorespiratory Fitness Level Evaluation: Comparison with Maximal Exercise Capacity. Int J Environ Res Public Health. 2014 May 30;11(6):5839-48.
(2) C.M. Casellini et al (A. Vinik). Bariatric Surgery Restores Cardiac and Sudomotor Autonomic C-Fiber Dysfunction towards Normal in Obese Subjects with Type 2 Diabetes. PLoS One. 2016 May 3;11(5):e0154211.
Share This information, Choose Your Platform!