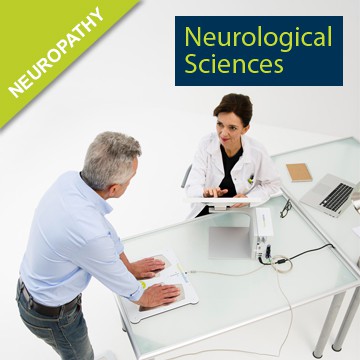 CLINICAL IMPACT OF DPP-4 INHIBITOR ON AUTONOMIC NEUROPATHY FOLLOWED UP BY SUDOSCAN​
A. Syngle, S. Chahal, K. Vohra.
Article title: Efficacy and tolerability of DPP4 inhibitor, teneligliptin, on autonomic and peripheral neuropathy in type 2 diabetes: an open label, pilot study.
Neurological Sciences. 2020 Aug 15.
A new publication by Syngle et al. in Neurological Sciences has shown that the dipeptidyl-peptidase-4 (DPP-4) inhibitor teneligliptin improves sudomotor function and peripheral and autonomic neuropathy, and reduces vascular inflammation in type 2 diabetes independently of its effect on glycemic control.
Twenty type 2 diabetic patients received 20 mg teneligliptin daily as add-on therapy to their usual antiglycemic medications. After 12 weeks of teneligliptin, patients demonstrated statistically significant improvements (p<0.01) in measures of sudomotor and autonomic function which were initially abnormal, mainly Sudoscan feet ESC, heart rate response to standing (HRS) and Valsalva (HRV), and blood pressure response to standing (BPS). Vibration perception threshold (VPT) also significantly decreased (p<0.01). Measures which were normal at baseline (BMI, blood pressure, blood pressure response to handgrip, and heart rate response to deep breathing) were not significantly improved after 12 weeks. Additionally, while fasting blood sugar and HbA1c were significantly lower after treatment with teneligliptin (p<0.01), these changes did not correlate with improvements in autonomic or sudomotor function, suggesting a different mechanism of action.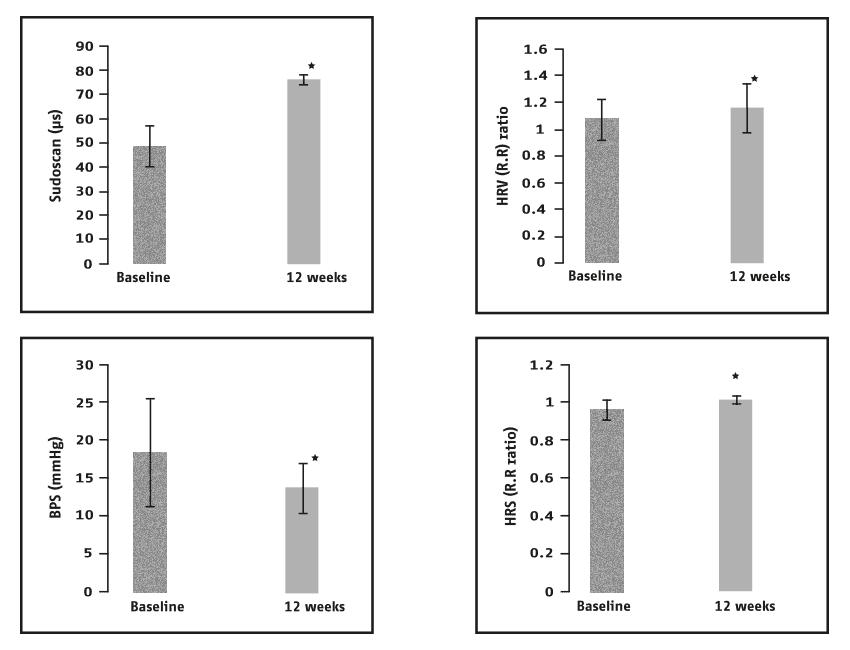 Effect on various parameters of neuropathy
Conclusions: This is the first study to assess the clinical impact of a DPP-4 inhibitor, teneligliptin, on autonomic and peripheral neuropathy in type 2 diabetic patients. The authors propose that teneligliptin may promote previously demonstrated neurotrophic effects of GLP-1, and dampen the inflammatory process, resulting in improvements in peripheral sympathetic autonomic neuropathy, cardiovascular autonomic neuropathy, and peripheral neuropathy. Sudomotor function, an early predictor of cardiovascular risk, may be critical to identifying diabetic patients who may benefit from DPP-4 add-on therapy. The authors call for a larger, randomized, controlled study to confirm these interesting results.
Share This information, Choose Your Platform!