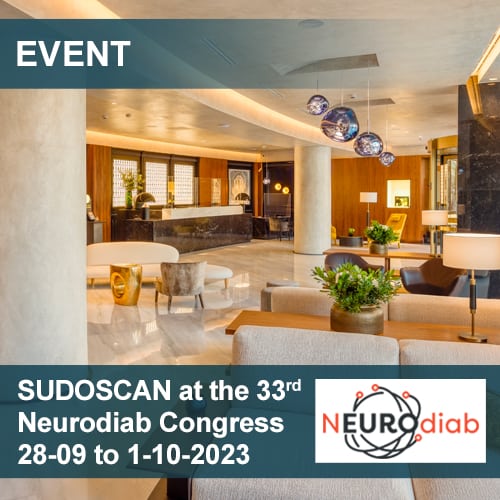 Impeto Medical will participate in the 33rd Annual NEUROdiab Meeting
The 33rd Annual NEUROdiab Meeting will be taking place from 28th September to
1st October 2023 at the Electra Palace Hotel in Thessaloniki, Greece. This year, NEUROdiab is teaming up with the Peripheral Nerve Society to hold a special session, maintaining its status as the main global event for diabetic nerve issues.
The meeting will include discussions on a wide range of areas, like new scientific research, different risk factors, and treatment options. Many young researchers will be taking part, which adds a fresh perspective to the event.
Meet Impeto Medical at the NEUROdiab Meeting
Impeto Medical will attend the 33rd Annual NEUROdiab Meeting as a Diamond Sponsor and will showcase its unique device SUDOSCAN.
About SUDOSCAN and diabetic neuropathy
SUDOSCAN is a quick and non-invasive test to early detect diabetic peripheral neuropathy.
Our device helps for a better management of diabetes complications such as diabetic foot and cardiac autonomic neuropathy.
SUDOSCAN can also be used during follow-up, for measuring the neuropathy evolution.
SUDOSCAN BENEFITS:
FAST: No patient preparation, Results in 3 minutes
SECURE: Non-invasive, Easy to operate, CE and FDA approvals
ACCURATE: Backed by evidence-based research of 200 peer-reviewed journals publications.
Unlike traditional tools that may miss early signs, SUDOSCAN offers a simple and
non-invasive method for early detection of diabetic neuropathy. Patients simply place their hands and bare feet on the four electrodes, and the device can assess small nerve fibers within 3 minutes. This leads to better diagnosis and management of complications such as diabetic foot and cardiac autonomic neuropathy.
Impeto Medical to Host a Special Symposium
on Sudoscan
In addition, a 60-minute Satellite Symposium titled "Diagnostic and Clinical Utility of Sudoscan" will take place, offering the latest clinical and research updates on Sudoscan and showing how Impeto Medical is dedicated to making progress in this domain.
Why This Matters
Impeto Medical and their SUDOSCAN device align well with NEUROdiab's aim to improve care for people with diabetic nerve issues. SUDOSCAN has been shown to help with early detection, making it a valuable tool for healthcare providers.
→ Click Here to Consult SUDOSCAN Product Page.
Discover SUDOSCAN at the 33rd Annual NEUROdiab Meeting!
This event will be a great opportunity to learn about the latest research, see new medical technologies, and meet other professionals interested in diabetic care.
Meet us at our booth ! We hope to see you there!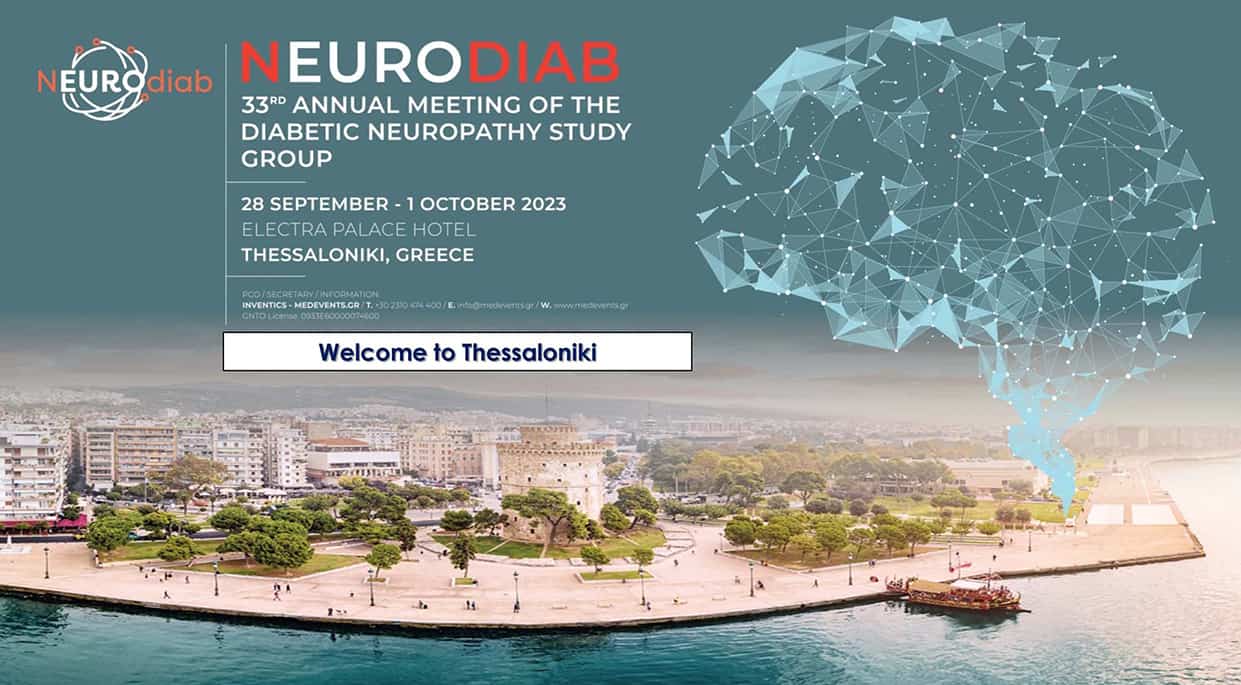 Share This information, Choose Your Platform!