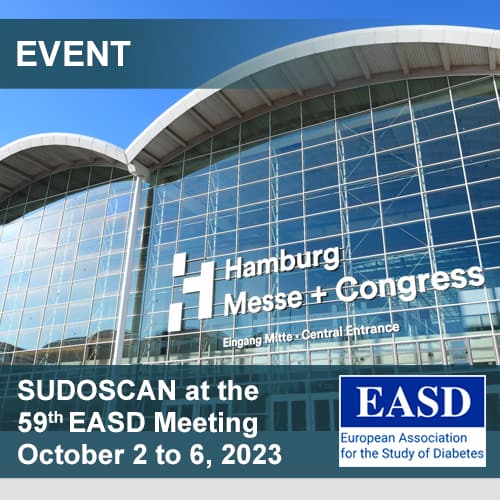 Impeto Medical will showcase Sudoscan at the 59th EASD Annual Meeting 2023 in Hamburg
Discover the Latest Advancements in the diabetic field at the EASD 2023
With a reputation for being one of the largest networks for diabetologists worldwide, the EASD (European Association for the Study of Diabetes) has maintained a mission to promote and enhance the study of diabetes. The EASD Annual Meeting 2023 is set to take place in Hamburg, 2 – 6 October 2023, as indicated on the official EASD website.
This event will bring together top experts from around the world, featuring more than 1,200 talks and presentations that shed light on the latest results in basic and clinical diabetes research. The event serves as a platform for doctors, researchers, and healthcare professionals to share their findings, network, and discuss future directions for diabetes treatment and care.
Event Highlights
Scientific Sessions: The conference will feature scientific sessions showcasing the latest research breakthroughs in diabetes.
Exhibitor Presentations: There will be a showcase of the latest research in basic and clinical diabetes. Various companies, including Impeto Medical, will present their innovative medical devices. In particular, Impeto Medical will highlight Sudoscan, a tool for the detection of diabetic peripheral neuropathy.
Networking Opportunities: The forum will provide ample opportunities for professionals to network with peers, industry leaders, and researchers in the diabetes field.
Here are some examples of presentation titles that will be featured in the congress:
Symposium: Are youth with diabetes at risk for. cardiovascular disease?
Diabetic neuropathy from genetics to clinical practice.
Artificial Intelligence in diabetes care: potential and concerns.
Diabetic retinopathy biomarkers and treatment targets from discovery to the clinic.
The full program is available here : https://www.easd.org/sites/default/files/EASD2023_Final-Programme.pdf
The EASD Annual Meeting 2023 promises to be a significant event in the global diabetes community. Its focus on research, innovation, and collaboration positions it as a must-attend conference for anyone involved in diabetes care and research.
Impeto Medical's Presentation of Sudoscan
Impeto Medical will attend the EASD Annual Meeting 2023 and will be proud to showcase its innovative Sudoscan device.
Sudoscan is an effective tool for early detection of diabetic neuropathy because it can detect changes in sweat gland function before other symptoms of neuropathy appear. By detecting neuropathy early, doctors can take steps to prevent further nerve damage and improve patient outcomes. Sudoscan is also useful for monitoring the progression of neuropathy over time and evaluating the effectiveness of treatments.
Diabetic neuropathy is a major complication of diabetes mellitus, affecting up to 50% of patients. Early detection and intervention are essential to prevent progression and improve outcomes.
By presenting Sudoscan at the conference, Impeto Medical hopes to raise awareness about the importance of early detection of diabetic neuropathy and other autonomic nervous system disorders, and to showcase the effectiveness of its innovative medical technology.
Make sure to join us at our booth A16!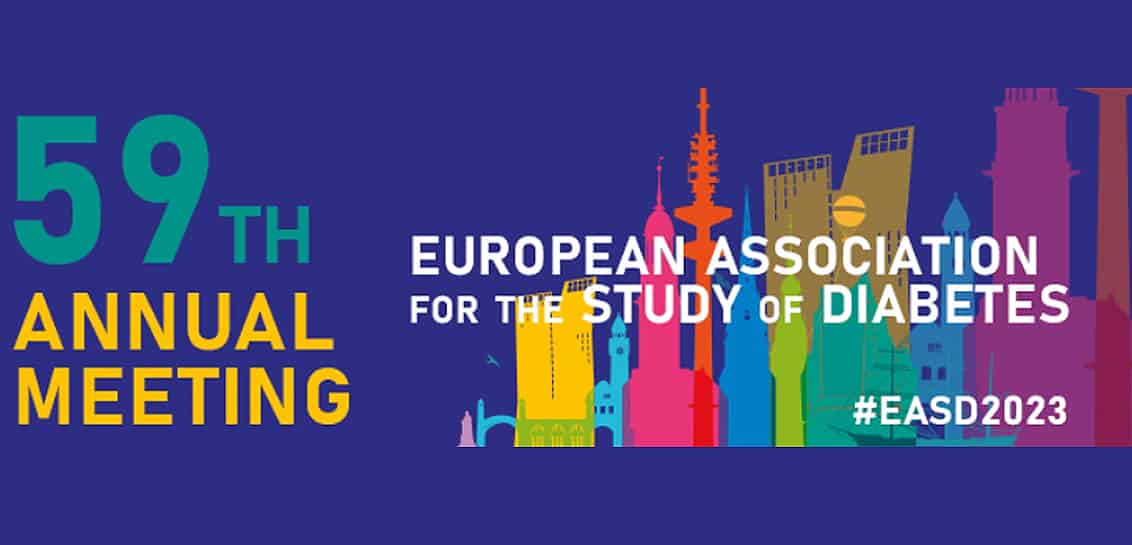 Share This information, Choose Your Platform!