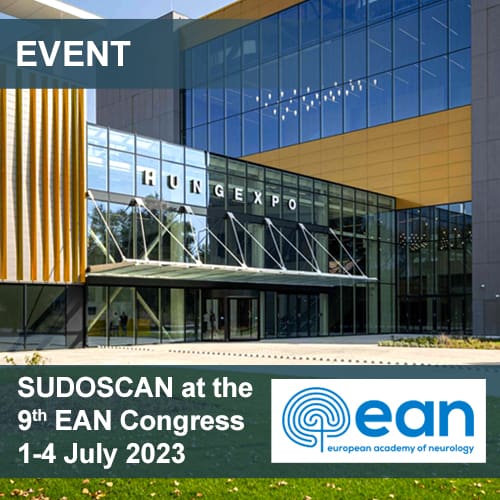 SUDOSCAN will participate in the 9th Annual Congress of the European Academy of Neurology
We are pleased to announce the participation of SUDOSCAN in the 9th Annual Congress of the European Academy of Neurology (EAN). This international event will take place in Budapest in July 2023, where neurology experts will meet to share their knowledge and learn from one another. The congress will discuss important topics like telemedicine, artificial intelligence, and precision health, which are some of the latest advancements in the field of neurology.
The EAN 2023 Program
The 9th Annual Congress of the European Academy of Neurology (EAN) will be held in Budapest , from July 1st to 4th, 2023, and will feature a high-quality scientific program.
This year, the main focus will be on the theme "Neurology beyond Big Data," which will be discussed multiple times, especially during workshops and a plenary session.
The congress will discuss new advancements in neurological technology, as well as innovative methods for diagnosing and treating neurological disorders.
This will lead to conversations about subjects like:
– Telemedicine,
– Artificial intelligence,
– Precision health.
In addition to the in-person main sessions featuring well-known speakers, the program will also be broadcasted online through the Congress's virtual platform.
This congress represents a unique opportunity for neurology professionals to stay informed about the latest scientific advancements and innovative clinical practices. The sessions will be led by world-renowned speakers such as Thomas C. Südhof, Silvia Arber, Mary M. Reilly, and Josep Dalmau, who will share their deep expertise in their specific areas.
Come meet SUDOSCAN at the EEAN 2023
SUDOSCAN is an innovative medical device used to assess small nerve fibers and detect neuropathies at an early stage. It helps improve the management of neurological complications, such as:
– Hereditary amyloidosis,
– Hepatitis C,
– Epilepsy,
– Parkinson's disease,
– Autoimmune small fiber neuropathy,
– Fibromyalgia…
As a participant in the EAN congress, SUDOSCAN will bring its expertise in the field of neurology and present its technological advancements.
We will be at booth G8 and look forward to meeting and collaborating with world-renowned experts attending this event!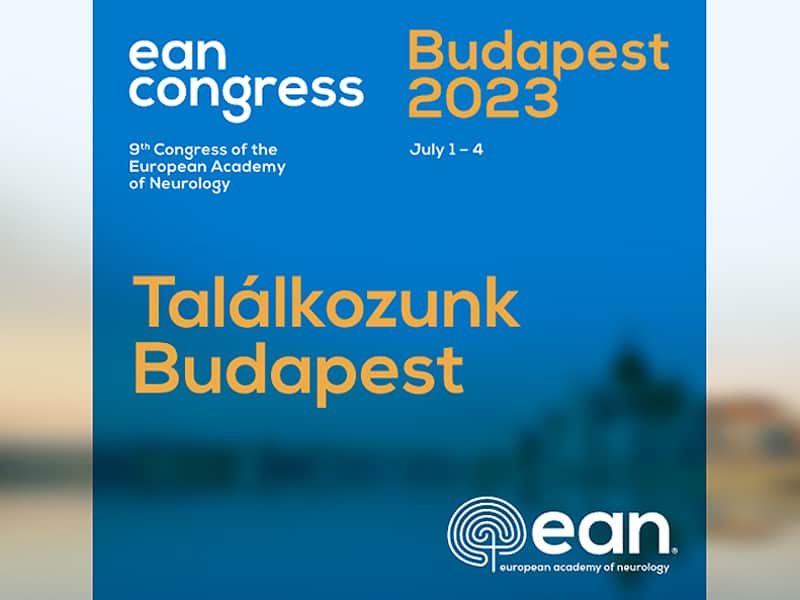 Share This information, Choose Your Platform!